8 Team Alberta athletes among Womens National Team Selection Camp invitees
---
---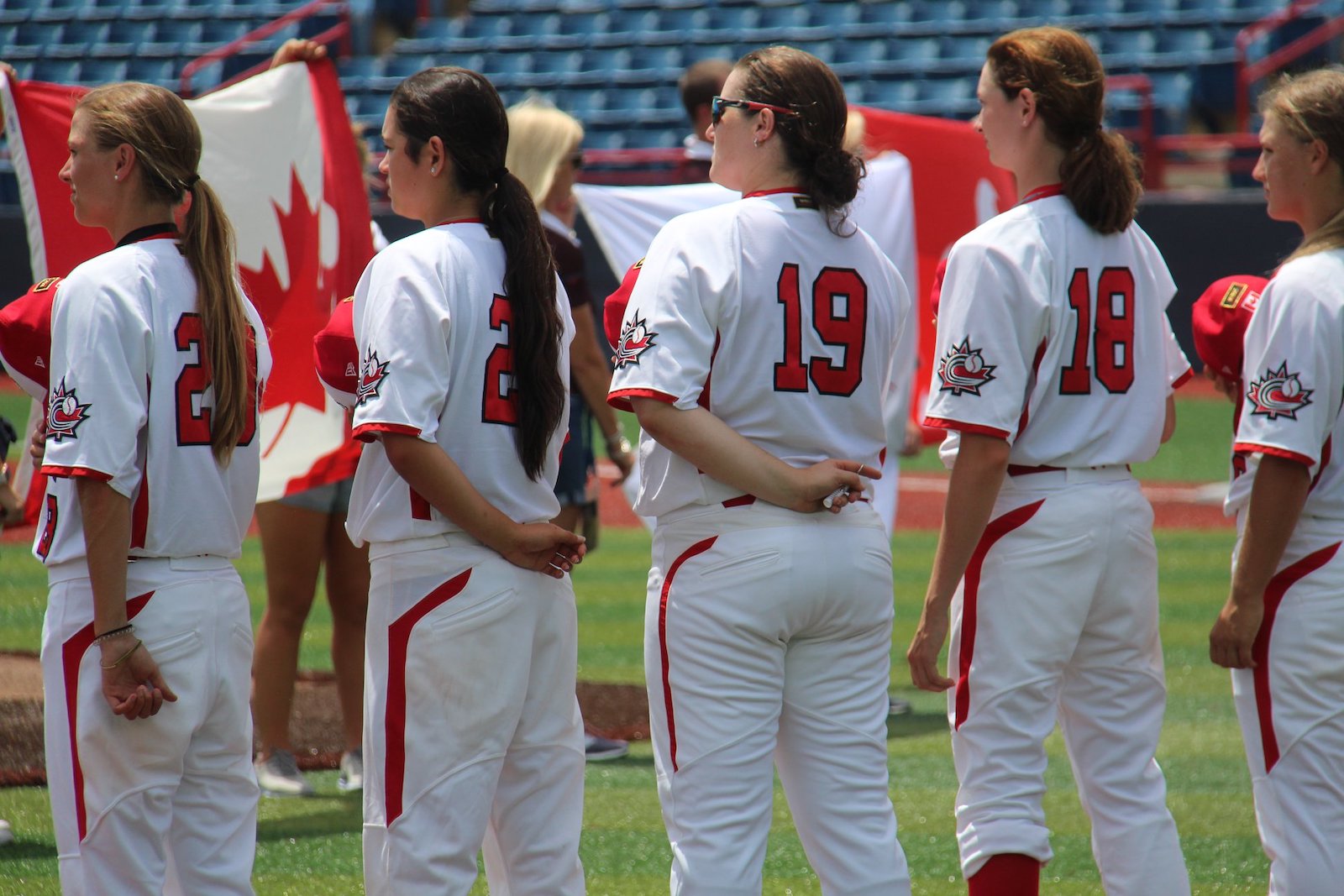 ---
Baseball Canada has announced the names of 25 athletes who have been invited to participate in the Women's National Team Selection Camp from July 8-12 at Tourmaline Field in Okotoks, Alberta and among them are 8 athletes from Team Alberta.
The selection camp will be used to determine the 20 athletes that will represent Canada at the COPABE Women's Baseball Pan Am Championships in Aguascalientes, Mexico from August 18-25, 2019. The event will be used as a qualifier for the 2020 WBSC Women's Baseball World Cup.
Women's National Team Manager Aaron Myette will oversee selection camp along with coaches Sheen Bromley and Ashley Stephenson while Anthony Pluta and Ryan Murphy will attend as guest coaches.
Athletes are asked to report to the Lakeview Hotel by 3:30PM MDT this afternoon.
Selection Camp athletes:
1. Amanda Asay - Prince George, BC
2. Claire Eccles - White Rock, BC
3. Allison Schroder - Fruitvale, BC
4. Liz Gilder - Port Moody, BC
5. Stacy Fournier - Surrey, BC
6. Katie Reyes - Vancouver, BC
7. Heather Healey - Paradise, NL
8. Ellie Jespersen - Spruce Grove, AB
9. Carrie Jespersen - Spruce Grove, AB
10. Madison Willan - Edmonton, AB
11. Kelsey Lalor - Red Deer, AB
12. Hailey Lalor - Red Deer, AB
13. McKinlee Kaulbach - Edmonton, AB
14. Kaitlyn Ross - Redcliff, AB
15. Emma Carr - Toronto, ON
16. Jenna Flannigan - Cornwall, ON
17. Sophie Gagné - Ste Martine, QC
18. Alexane Fournier - Saint Jean sur Richelieu, QC
19. Sena Catterall - Pierrefonds, QC
20. Anne-Sophie Lavallée - Boucherville, QC
21. Marika Lyszczyk - Delta, BC
22. Brittney Langlais - Garson, MB
23. Katie Hagen - Dartmouth, NS
24. Ellie Macaulay - St-Peter's, NS
25. Helaina Appleyard - Calgary, AB
Congratulations!